Newsletter #2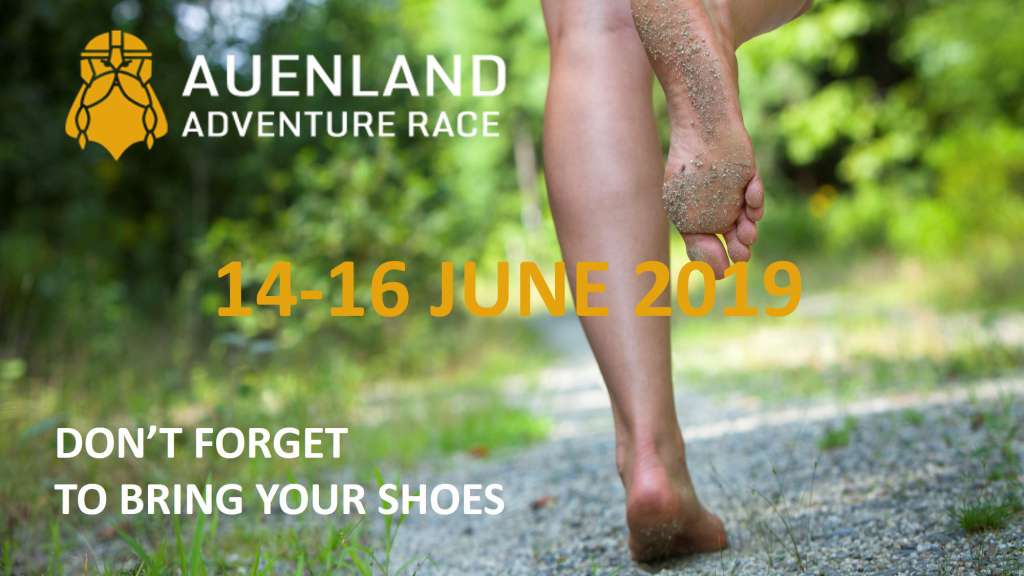 Hi guys!
In one week from freezing our toes off to sunburning our necks…! We had pretty interesting weather during our last weekends, exploring the routes for this years Auenland Adventure Race. Now it seems spring has finally set foot on our playground.

To begin with, there are still spots available in the Long, Middle and Short race! So register when you haven't done so yet! The Long race (24 hours) is the Dutch National Championship Adventure Racing 2019. Any team that registers for the Long race can win this year's edition of the Auenland Adventure Race, but only the first Dutch team in the ranking will be the Dutch National Champion.
Max of 28 teams per category
Originally we only had 10 spots for the Short race due to logistics and the total number of teams we can handle during the weekend. These spots were fully booked in just 2 days. Thanks guys! Unfortunately as a result we had to disappoint a number of teams. Now what…?
Well, we have come up with a solution. Since we do not expect the Long race to be fully booked we have decided to adjust the number of entries per race. We have expanded the number of teams in the Short race to 28 teams, and reduced the number of teams for the Middle and Long race to a maximum of 28 teams as well. Beware, this means we only have 6 spots left for the Long race!
| Distance | Long | Middle | Short |
| --- | --- | --- | --- |
| Old max | 40 | 30 | 10 |
| New max | 28 | 28 | 28 |
Teams of 4 participants
Training for a multi-day adventure race and want to participate with your 4 person team? You're welcome to register to the Auenland Adventure Race. There will be no official classification for the team but you will definitely have a fancy training and a good preparation for your next planned adventure! Both Middle and Long races are available to you. If you are interested you can enter through our website. Please register twice (2×2 persons) with the same team name on www.auenlandadventurerace.de to reserve your spot.
Auenland Adventure Race 2019 setup
Please check out the layout of the Auenland Adventure Race 2019! We love to tell you all about the race setup for 2019, but… we also want to keep you in the dark a little. So, if you checked the website you will know how many stages your race consists of. The graphics below will tell you a little more about the sequence of activities. Can you figure out what each color means? Expect a good balance between your time on bike and foot, with a fair stretch of paddling as well. We like to keep the start a secret for now, but the finish will be at the Campingplatz Auenland as usual.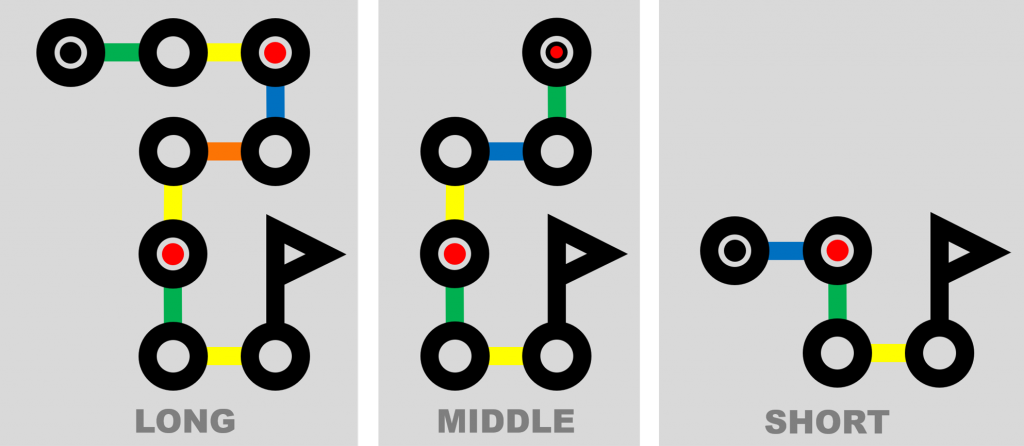 Questions & race partner
Do you have any questions? Are you still looking for a race partner? Do you need tips on how you can best prepare for the race? Post your question on our Facebook page (@AuenlandAdventureRace) so others can see your question and respond to it as well. You can also send us a message via the contact form on www.auenlandadventurerace.de.
Cheers folks, that's it for today. Start your preparations now and take good care of your feet! 😉
Team Auenland Adventure Race