Newsletter #3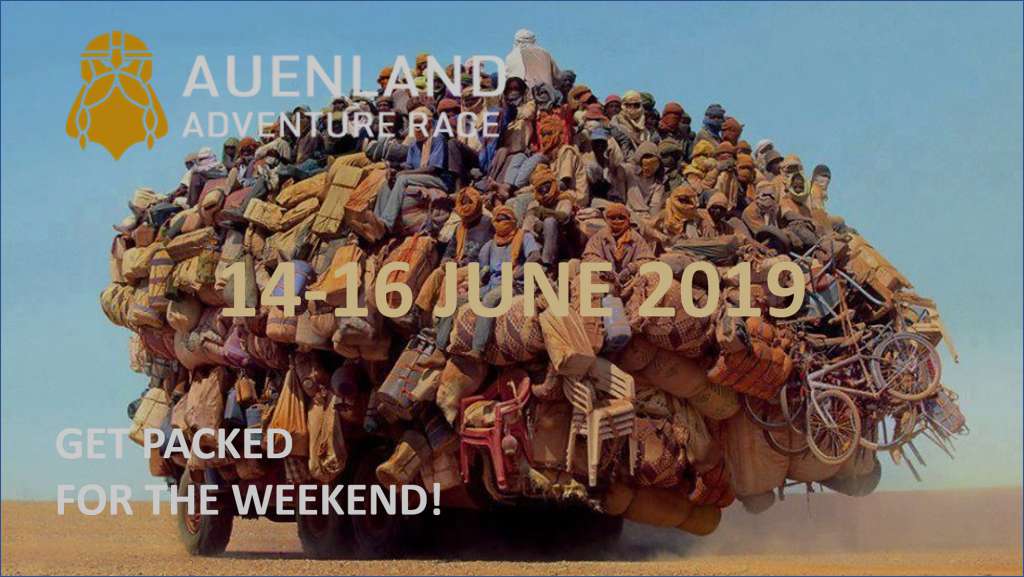 Hi competitors!
Less than a week to go and time to make your final arrangements for the race. Please read this newsletter carefully to be sure you come prepared.
Last weekend we screwed all SPORTident stations for the checkpoints to the trees (and other places…) and made the final adjustments to the route. We promise you an exciting and challenging race! Are you ready to take home 'Gimli' this year? Or win the Dutch National Championship Adventure Racing? We are happy to welcome over 120 competitors of 6 different nationalities at this year's event.
In this last newsletter before the race we give you the latest news, a number of tips and tricks and practical information.
First tip: print or save this email and take it with you, so you always have the most important information at hand.
Where are you going for the weekend?
In this last newsletter before the race we give you the latest news, a number of tips and tricks and practical information.
The Auenland Adventure Race base is located at:
Campingplatz Auenland, Zum Dammhammer 2, 35094 Lahntal, Germany

Rule #1 in adventure racing: If you want to finish, first get to the starting line…. Tip: If you're having difficulties to find our campsite… please consider reading the 'orienteering manual' before the start of the race? 😉
When do you have to do what?
Please find the time schedule for the first part of the event below so you can plan your arrival accordingly and not miss out on the important stuff. You can find the full timetable at our website.
Long race

Friday 14 June
13:00 – 14:30 Check-in & materials check
13:00 – 15:00 Hand in MTB
15:00 – 16:00 Briefing
Middle & Short race
Friday 14 June
19:00 – 20:30 Check-in & materials check
19:00 – 21:00 Hand in MTB
21:00 – 22:00 Briefing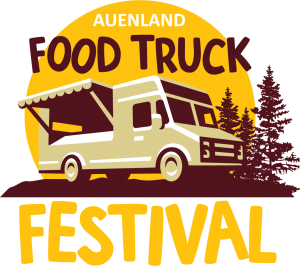 What will we be cooking for you?
After an adventurous (and exhausting) day charging up your internal battery is extremely important. We have arranged a Single-Food-Truck-Festival for you, and hope you have a pleasant night with food, chats, cheers & beers!
What?! You have not yet booked your after race meal yet? And after reading this you do not want to miss out this Single-Food-Truck-Festival? Go to the website to book the food in the separate registration form. You can do this up to this Monday (10 June) end of day.
I want to join the Single-Food-Truck-Festival as well!
You can also use this registration form if you want to book for additional nights to stay at the camping or book some breakfast on Sunday morning before heading home. You can do this up to Thursday (13 June) end of day.
What else do you need to know?
Rules & Mandatory gear

The organization urges you to carefully read the rules and the list of mandatory gear prior to your departure. Your gear will be checked during the 'materials check', and can also be checked at any moment during the race. Not complying with the rules will result in a penalty (or disqualification).
Keep in mind that you always have to take all your equipment with you. At a transition area you can only leave your bike with drinking bottles, small food bag (gels & bars) and your repair kit. Helmet, cycling shoes and other gear needs to go in your backpack, on your head, under your arm… as long as you take it with you :-).
It looks like the weather is going to be very good but it might also be hot during the race. Filling up water during the Run sections is difficult / not possible. So make sure you can take at least 1,5 liter of water with you at all sections (preferably 2 liter).
The organization will NOT provide drinking water in the transition area's. Prepare to take care of yourself.
Please do not surprise us with a bicycle that does not meet our standards.
Recommended

A bike computer on one of the bikes for distance & speed… NO MAPS OR GPS!
Prepare for running through bushes that will try to shred your lower legs in pieces.
The Auenland Adventure Race uses various orientation forms. We've come up with a quick guide to get you up and running.
Check out the orienteering guide
Disclaimer
As in all races we would like you to confirm you're physically fit to do the race, agree that we can make beautiful pictures of you and all that stuff. So please read the disclaimer, print it out and sign it before you get to the event. Participating the race is only possible if you agree to what we've mentioned in the disclaimer.
See you next weekend at the Auenland Adventure Race!
Team Auenland Adventure Race